The Lab for Geoinformatics and Geovisualization (g2lab) is responsible for coordinating the relevant education within the Bachelor and Master programs in Geomatics at the HafenCity University Hamburg (HCU), and for fostering research and development in this field. Researchers from various disciplines are working together dedicated to topics like modeling and visualization of uncertainties, usability of maps, cartographic algorithms or Geovisual Analytics.
Latest News
The Remarkable Map
Die Bemerkenswerte Karte ("The Remarkable Map") is a blog that is coordinated and shaped by Anita Graser (Austrian Institute of Technology), Dennis Edler (Ruhr-University Bochum), Friedrich Hartmann (HERE) and Johannes Kröger (g2lab).

In the media
A video recording of an interview with Jochen Schiewe on current trends in Cartography - on the occasion of INTERGEO 2017
more information
A video recording of a presentation given by Jochen Schiewe on collaborative and interactive work with atlases
more information
more media clips


Textbook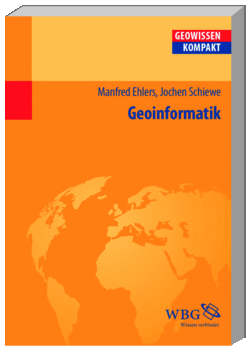 Textbook "Geoinformatik"
The textbook on "Geoinformatik" (in German), written by Jochen Schiewe in co-operation with Manfred Ehlers (University of Osnabrück) is still available.
more information