Research at the Lab for Geoinformatics and Geovisualization (g2lab) is guided by the following ideas:
Visualizing spatio-temporal data enables understanding of complex problems and decision making.
Applying task-oriented approaches generates effective and efficient visualizations.
Modeling and communicating uncertainties makes decisions more certain.
Latest News
The Remarkable Map
Die Bemerkenswerte Karte ("The Remarkable Map") is a blog that is coordinated and shaped by Anita Graser (Austrian Institute of Technology), Dennis Edler (Ruhr-University Bochum), Friedrich Hartmann (HERE) and Johannes Kröger (g2lab).

In the media
A video recording of an interview with Jochen Schiewe on current trends in Cartography - on the occasion of INTERGEO 2019
more information
A video recording of a presentation given by Jochen Schiewe on collaborative and interactive work with atlases
more information
more media clips


Textbook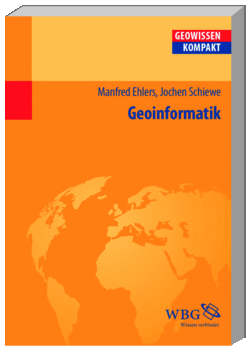 Textbook "Geoinformatik"
The textbook on "Geoinformatik" (in German), written by Jochen Schiewe in co-operation with Manfred Ehlers (University of Osnabrück) is still available.
more information